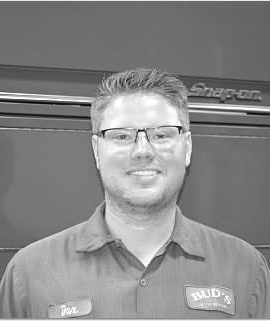 Dax

Clark
Owner/Automotive Technician
Dax is a graduate of Ballard High School, he started the MOC work study program at Bud's as a apprentice during high school in 1999. He then attended Dmacc and completed the automotive program and has worked at Bud's ever since. He is an ASE certified technician specializing in all makes and models domestic and European.
Phone: (515) 597-3322
: budshuxley@gmail.com
Kolin

Raub
Automotive Technician
Kolin "Bubbe" Raub grew up in Cambridge Iowa and is a 2011 graduate from Ballard High School. He is a 2013 graduate of DMACC in the ASEP program. He worked here as an apprentice through high school and college, briefly moved out of state, but has since returned. He also has a side photography business called Raub Photography. www.raubphotography.squarespace.com/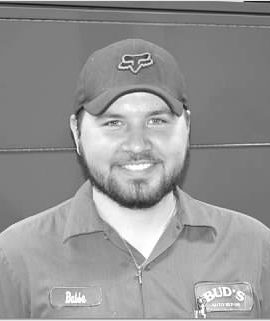 Bud

Seemann
Service Manager
Bud was a graduate of Des Moines Technical High School in 1973. He worked for a diagnostic mechanic for seven years before and after high school. He moved to Huxley in 1978 and helped start a service station business while teaching at the Des Moines Tech High School. In June of 1980 he started his own business of general and major repair. The business has grown through the years and moved to its current location for the last 17 years.
Richard

Melohn
Automotive Technician
Richard has been an automotive technician for more than 42 years with 35 years of that being a Chrysler Master Technician and 30 years ASE certified. He started working for the Bud's Auto Repair team since 2009.